Nose Job at a Glance
Type of anesthesia:
General
Recovery time:
1-2 weeks off work (non-strenuous jobs)
Time in surgery:
2-4 hours on average
When you go home:
Day of operation
*Keep in mind that each patient is unique and your experience may vary.
Dr. Michael Ablavsky
Ablavsky Plastic Surgery
19222 Stonehue Suite 104
San Antonio, TX 78258
Phone: (210) 942-6672
Monday–Friday : 8 a.m.–6 p.m.

Rhinoplasty
What Is Rhinoplasty?
The nose is the most prominent feature of your face; therefore, it can enhance or detract from your overall appearance. Rhinoplasty (nose surgery) is one of the most frequently performed plastic surgery procedures. If you are self-conscious about the shape or size of your nose, rhinoplasty creates a more cosmetically pleasing appearance balanced with your other facial features. Patients considering rhinoplasty in San Antonio trust Dr. Michael Ablasvsky to produce results that look natural.
Rhinoplasty

Before & After Photos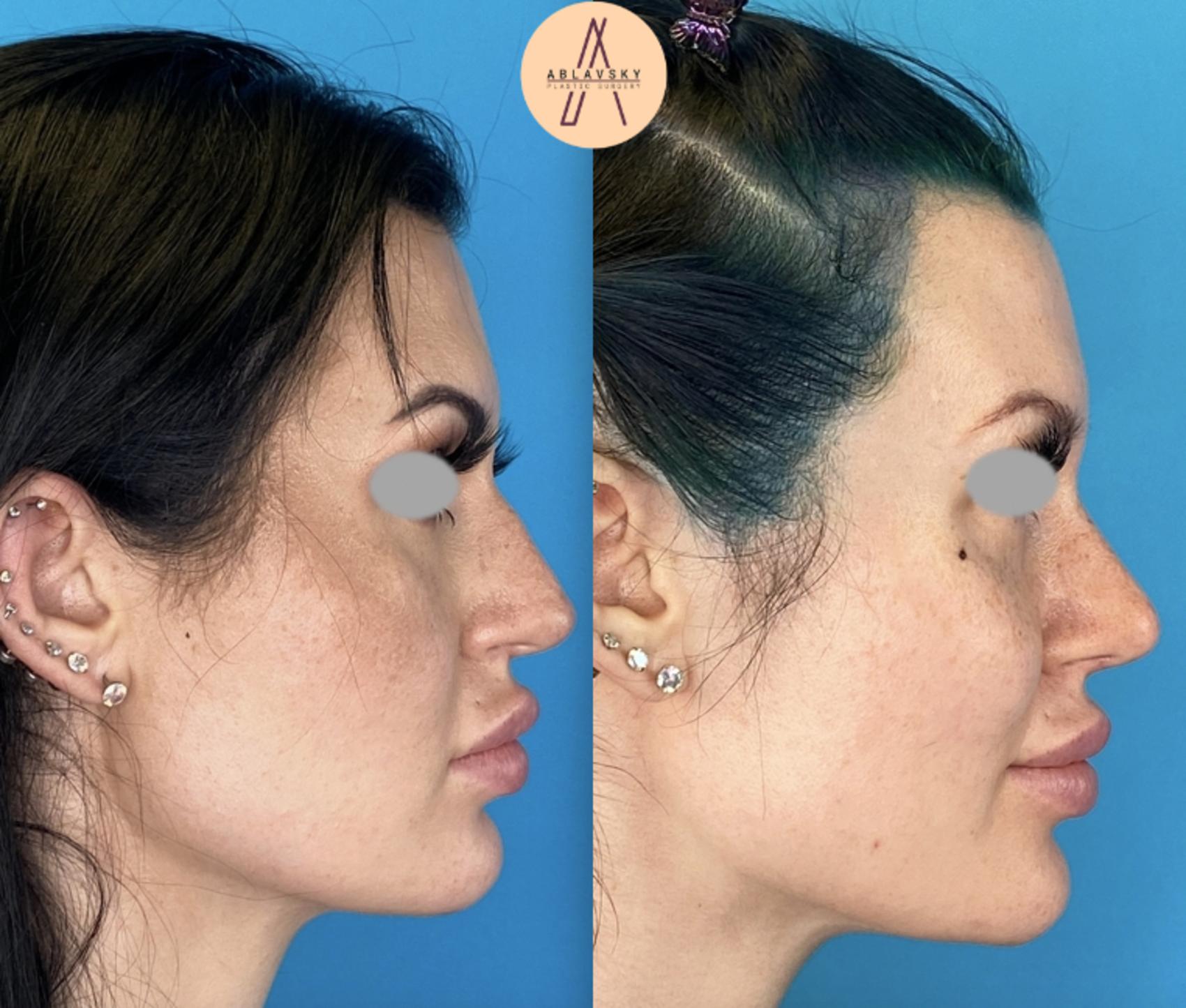 Before & After
Case #9
This patient required rhinoplasty to improve her breathing, to create symmetry, and reduce the hump on her nose. Dr. Ablavsky performed rhinoplasty to address these concerns and give her the nose she desired.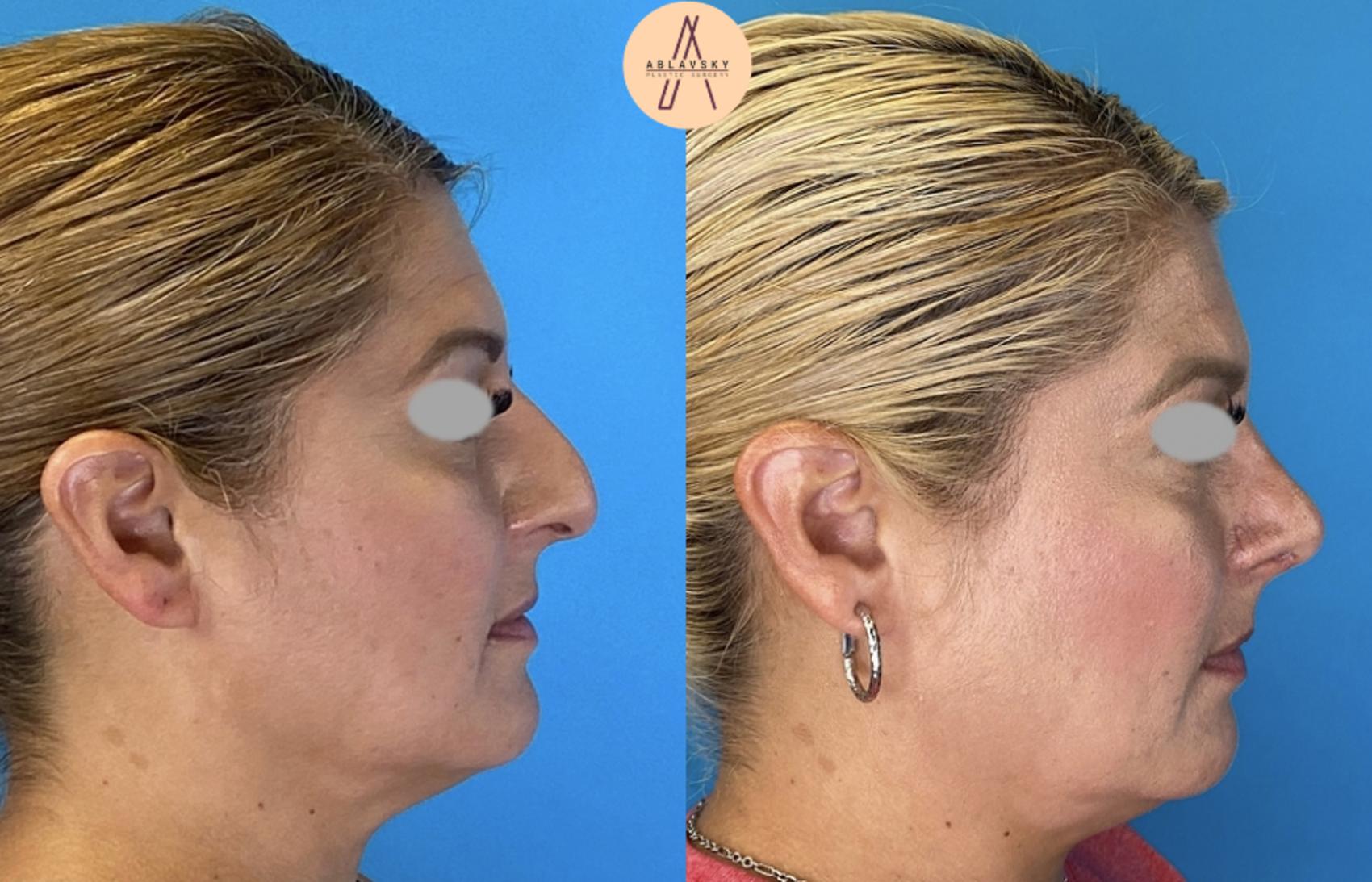 Before & After
Case #8
This woman wanted to reshape her nose to remove the dorsal hump. Dr. Ablavsky performed rhinoplasty to reshape her nose and straighten the bridge.
Keep in mind that each patient is unique and your results may vary.
Is Rhinoplasty Right for You?
Most people who want a nose job are candidates for the procedure if they're in good overall health and have realistic expectations about the results. Most patients who consult with Dr. Ablavsky about rhinoplasty or septoplasty have one or more of the following concerns about their noses:
A hump on the bridge (also called a dorsal hump)
Low, flat, wide, or crooked nasal bridge
Drooping, wide bulbous tip
Over- or underprojected tip
Deviated septum
In addition to these cosmetic issues, surgery can also correct structural problems that affect breathing. This procedure is sometimes called "functional rhinoplasty," and Dr. Ablavsky can perform it at the same time as a cosmetic nose job.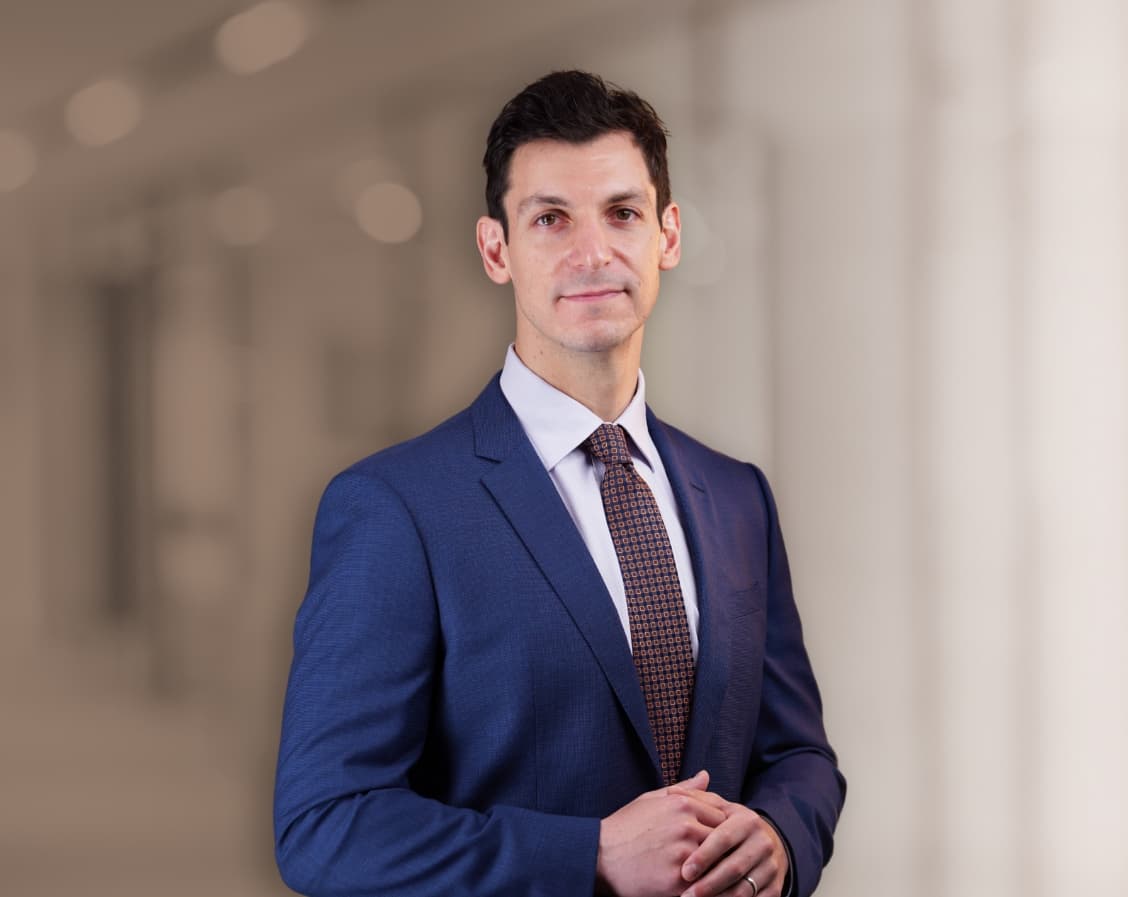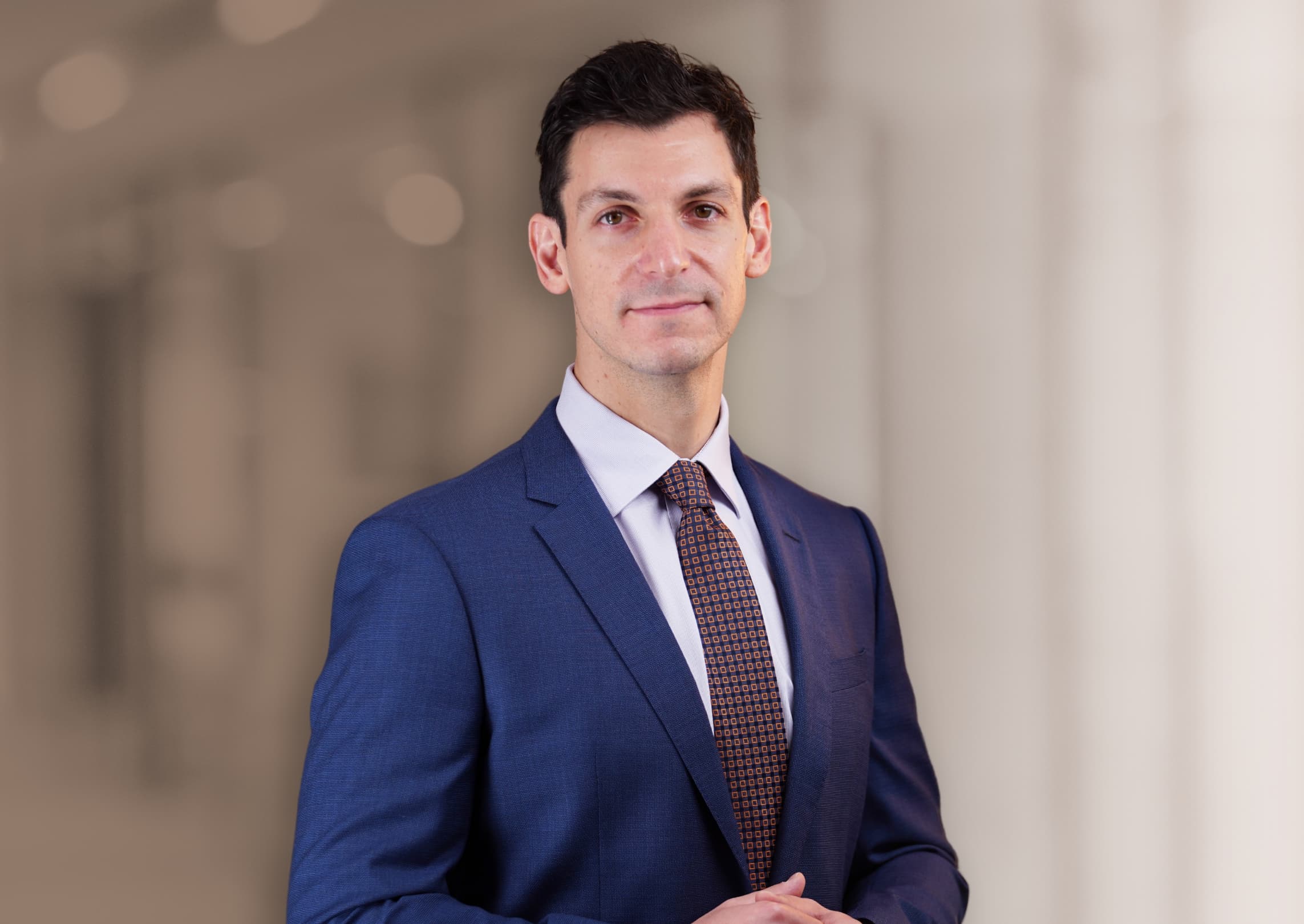 Meet


Dr. Ablavsky

Dr. Ablavsky is a fellowship-trained plastic surgeon whose patients trust him for beautiful, natural-looking results from face, breast, and body procedures. He listens closely to his patients' concerns and takes the time to answer their questions with honesty and compassion.

Meet Dr. Ablavsky Request Your Consultation
I would recommend him 100% to people I know.

V.S.
How Is Rhinoplasty Performed?
Plastic surgeons typically favor 1 of 2 techniques used to perform rhinoplasty. Those techniques are called "open" and "closed" rhinoplasty. During a closed rhinoplasty procedure, the surgeon only makes incisions on the inside of the nose and doesn't have a direct view of the nasal structures.
Dr. Ablavsky prefers the open rhinoplasty technique because it provides a direct view of the internal nasal structures. The method involves making a small incision along the columella, the small strip of skin separating the nostrils. Once he makes the incision, he gently lifts the skin covering the nose to expose the underlying structures. After altering the underlying structure and shape, Dr. Ablavsky re-drapes the skin and sutures the incision. The resulting scar is well-concealed.
Dr. Ablavsky performs rhinoplasty as an outpatient procedure using a general anesthetic. The procedure typically takes 2 to 4 hours to perform. A splint may be placed over the nose to protect it during the early healing process.
How Long Is Recovery After Rhinoplasty?
Because patients heal at their own pace, the time needed to recover after rhinoplasty varies. You'll need to have someone drive you home on the day of the procedure and stay with you overnight if you normally live alone.
You can expect some bruising and swelling, which peaks during the first 1 to 2 weeks. If Dr. Ablavsky places a splint on your nose, it will be removed at a follow-up appointment about a week after the surgery. It's important to realize that residual swelling lasts for several months, and most patients don't see the final results of the procedure until as much as a year later.
How Much Does Rhinoplasty Cost?
The cost of rhinoplasty at Dr. Ablavsky's San Antonio practice depends on the specific concerns addressed and the extent of the surgery needed. At our practice, a rhinoplasty procedure starts at $11675.
Request Your Free Consultation
If you're looking in San Antonio for a rhinoplasty surgeon, request a free consultation with Dr. Ablavsky using the online form or call our practice at (210) 942-6672 to schedule an appointment.