Thigh Lift at a Glance
Type of anesthesia:
General
Recovery time:
1-2 weeks off work (non-strenuous jobs)
Time in surgery:
2-4 hours
When you go home:
Day of operation
*Keep in mind that each patient is unique and your experience may vary.
Ablavsky Plastic Surgery:
Dr. Michael Ablavsky
19222 Stonehue Suite 104
San Antonio, TX 78258
Phone: (210) 942-6672
Monday–Friday : 8 a.m.–6 p.m.

Thigh Lift
What Is a Thigh Lift?
Men and women who lose a great deal of weight are often left with excess skin that can make them self-conscious. Dr. Michael Ablavsky performs thigh lift in San Antonio, TX, to remove the lax skin and lift tissues, creating a smoother, more toned appearance. Thigh lift surgery can be performed on either the inner or outer thighs, or both. It's also a technique used to improve the appearance of the back of the thighs.
Thigh Lift

Before & After Photos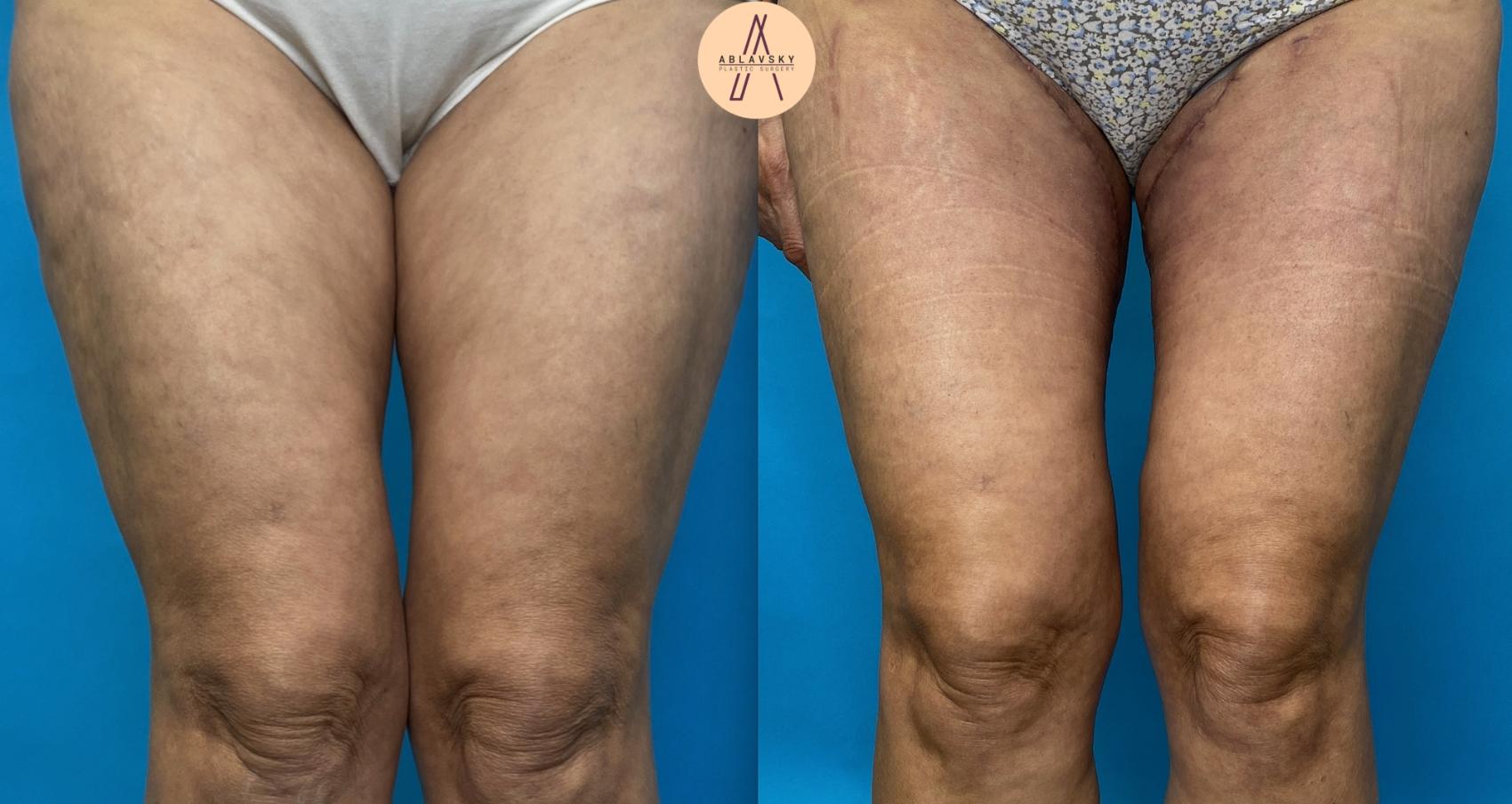 Before & After
Case #10
This female patient had loose skin on her thighs that she wanted removed. Dr. Ablavsky performed a thigh lift to tighten the skin and remove the excess skin and fat from her inner thighs.
Keep in mind that each patient is unique and your results may vary.
Is a Thigh Lift Right for You?
Anyone concerned about excess or sagging skin that is too significant to be addressed by nonsurgical solutions may benefit from thigh lift surgery. If you're considering other body contouring procedures after weight loss, such as an arm lift or extended tummy tuck, Dr. Ablavsky may recommend staging them to minimize risks. A good candidate for a thigh lift:
Has maintained a stable weight for several months before the procedure
Leads a healthy lifestyle and is a non-smoker
Is willing to accept a scar in exchange for improved contour
Dr. Ablavsky spends as much time as needed during the consultation discussing your goals and explaining how the procedure is performed and what outcomes can be expected.
Your Thigh Lift Options
Each patient has unique concerns, and Dr. Ablavsky tailors his approach to thigh lift surgery based on his physical examination and your goals. There are a variety of thigh lift procedures, including:
Inner (Medial) Thigh Lift
A medial thigh lift reduces excess skin and fat on the upper area of the inner thigh. It involves making an incision from the groin down toward the knee or the buttocks—depending on where you have skin excess. After making the incision, Dr. Ablavsky removes excess skin, along with fat. The result is a tighter, smoother inner thigh contour.
Outer (Lateral) Thigh Lift
A lateral thigh lift addresses the outside of your thighs and hips. Lateral thigh lifts can also be incorporated into lower body lifts. Lower body lifts remove a swath of skin and fat from lateral thighs, buttocks, back, and flank.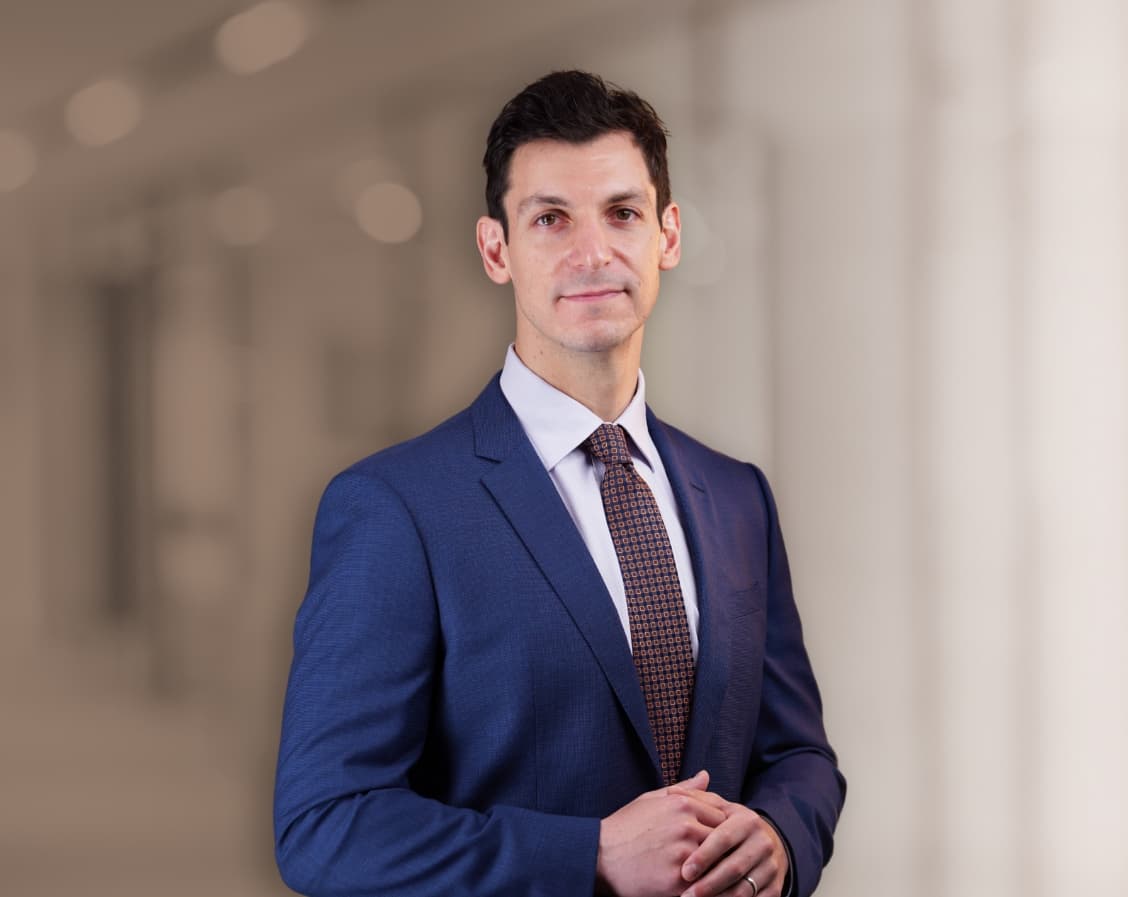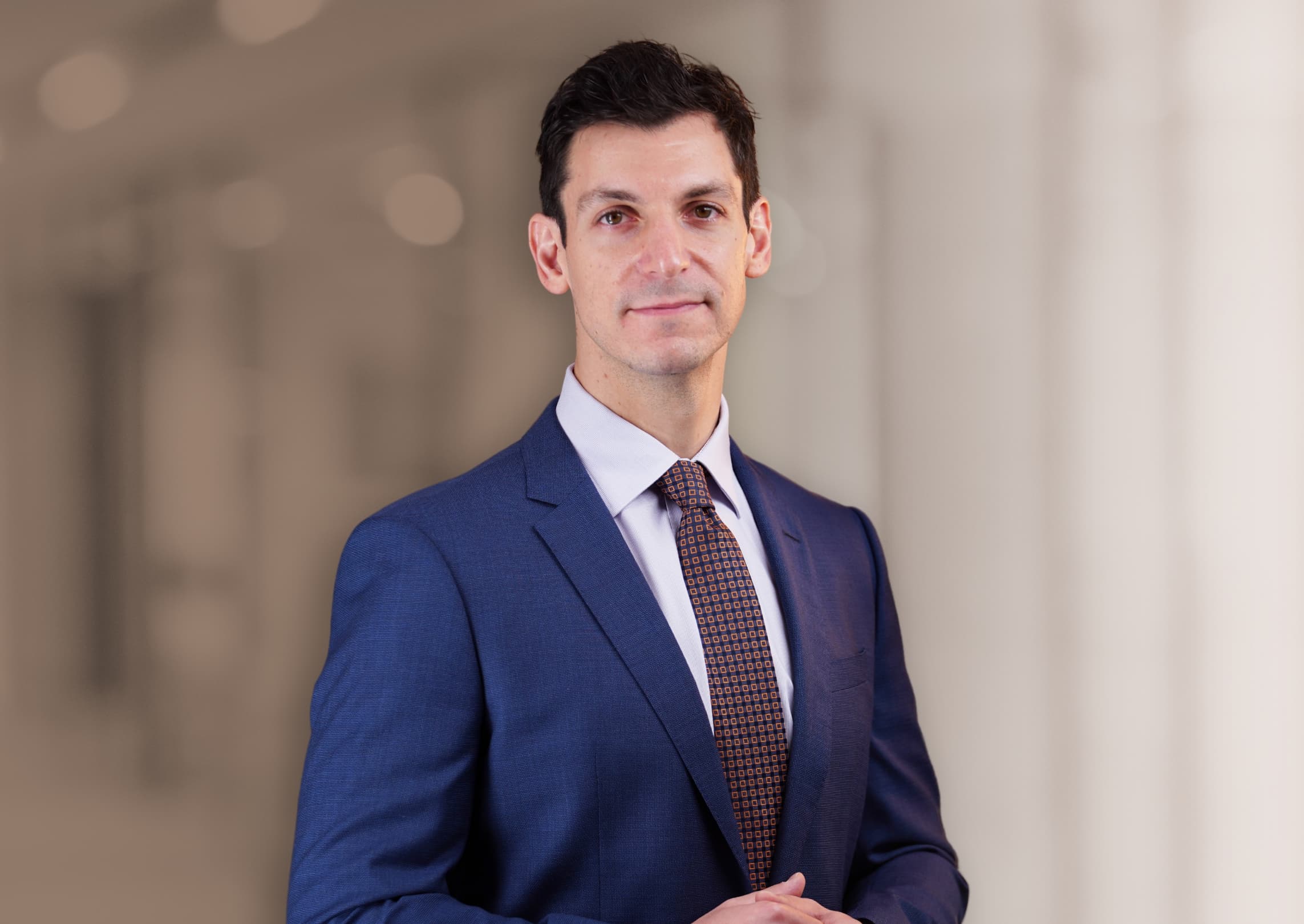 Meet


Dr. Ablavsky

Dr. Ablavsky is a fellowship-trained plastic surgeon whose patients trust him for natural-looking results from face, breast, and body procedures. He listens closely to his patients' concerns and takes the time to answer their questions with honesty and compassion.

Meet Dr. Ablavsky Request Your Consultation
I would recommend him 100% to people I know.

V.S.
What Happens During Thigh Lift Recovery?
You should plan on taking at least 1-2 weeks off from work after a thigh lift. Physically demanding jobs may require more time off. We'll provide detailed post-op instructions that include information about sleep positions, wearing a compression garment, and the overall recovery process to help optimize results.
How Much Does a Thigh Lift Cost in San Antonio?
Because Dr. Ablavsky customizes the surgery based on your specific needs, the cost can differ from patient to patient. At our practice, a thigh lift procedure starts at $8,305. We'll provide a detailed price quote after your consultation.
Request Your Consultation
If you're looking for a plastic surgeon in San Antonio to perform a thigh lift or lower body lift, request a consultation with Dr. Ablavsky using the online form, or call our practice at (210) 942-6672 to schedule an appointment.
Now Offering ZO® Skin Health Skincare Products at Ablavsky Plastic Surgery
Prep your skin prior to surgery to soften and smooth your skin's appearance for optimal results.
Contact us at (210) 942-6672 to learn more.